Early Pioneers
OUR HISTORY
In 2012, Bob Fireman and Jon Levine saw an opportunity to advise operators and licensees on the design, development, operations, and financing of new cannabis cultivation centers and dispensaries nationwide. They founded MariMed Advisors. As the market and their experience grew. The business evolved into MariMed Inc, a premier seed-to-consumer vertically integrated multi state operator. The company's driving mission continues: to improve the lives of people everyday through our products, actions, and values.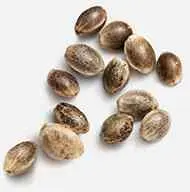 MariMed Inc.
OUR MISSION, VISION, & VALUES
OUR MISSION:
To improve lives every day through our products, actions, and values.
OUR VISION:
To make a profound and positive impact in the world, offering quality products that people love and leading by example as a corporate citizen.
Precision-Dosed Cannabis
BRANDS
Multiple brands of precision-dosed cannabis that meet the health and wellness needs of all customers.
BRANDS & PRODUCTS
Our brands are well travelled. In accordance with state product regulations, MariMed's core brands are available to partners across the United States, Puerto Rico, and beyond.
We try to ensure that our products reflect consumer demands, from dosing specifications and discreet products to medical formulations. We start with a quality growing medium, rich genetics, and natural nutrients to formulate products for varying quantities and methods of delivery.
Genetics to Consumption
SEED-TO-CONSUMER
Building on more than 10 years of experience, we've made the investments in our people and facilities to ensure safety and quality for our patients and customers from seed to sale to consumption.
SEED-TO-SALE
With a more than 200-strong workforce, MariMed has extensive experience with the wide array of issues relevant to legal cannabis business activities, including licensing for cultivation, processing and dispensing. The MariMed team has developed 17 cannabis licenses in 6 states, and manages more than 300,000 square feet of premier cannabis facilities.
MariMed's state-of-the-art regulatory compliant facilities are models of excellence in horticultural principles, cannabis production, product development and dispensary operations.
Customer Loyalty + Brand Targeting
TECHNOLOGICAL ADVANTAGE
MariMed utilizes and develops innovative technologies in our cutting edge production processes and grow methods.
CANNABIS TECHNOLOGY
MariMed operates in every vertical of the legal cannabis business. MariMed's operational excellence is rooted in data driven decision making powered by innovative technology & equipment at every vertical of a cannabis operation.
Marimed's technological infrastructure, operations, & systems allow for business decisions to be informed by accurate and robust data.

Marimed's innovative practices stem from a technology focused approach to operating cannabis businesses.
Research & Education
Physician Education
We support medical cannabis research and physician education, supported by MariMed's Scientific Advisory Board.
Thought-Leaders
Our board is comprised of thought leaders, scientists, and physicians from across the globe.
Research & Testing
Demonstrating how the many compounds in cannabis can help patients living with various ailments and symptoms.
Consumer Education
We create quality educational content and experiences to empower patients and other consumers to make informed decisions.