At A Glance
Our Brands
Reliable, safe, and scientifically formulated

Precision dosed and transparently sourced

All-natural combinations of THC, CBD, terpenes, flavonoids and full-spectrum cannabinoids
We launch new brands to experiment, capture trends and constantly iterate to market needs.
Betty's Eddies Cannabis Fruit Chews
Life is Better with Betty's!
Betty's Eddies™ deliciously handcrafted fruit chews feature all-natural blends of full-spectrum cannabis, supporting cannabinoids, and herbal supplements & vitamins, to help you feel your Betty best no matter what life throws at you.
Nature's Heritage
Premium Cannabis + Global Strains
Curating an archive of genetics from around the world, we cultivate unique strains of cannabis that capture the finest elements of the plant. We care for our plants like Mother Nature would, never cutting corners. Explore the fine lineages of Nature's Heritage.
Look into Nature. Honor your Heritage. Trust the Trees.
Bubby's Baked
High Times Baked Into Every Bite
Meet and greet the new social sweet with high times baked into every bite!
Inspired by the original pot brownie, these tasty treats are small-batch & made from scratch with only the best ingredients and full-spectrum cannabis. For a soft-baked, blissful bite every time, get some Bubby's and get baked.
Vibations: High + Energy
For the perfect vibe, just add water
Energize your body and mind with Vibations: High + Energy drink mix, infused with natural caffeine from guarana and full-spectrum cannabis. Each mix is precision-dosed, made with all-natural ingredients and packed with vitamins and electrolytes for full high-dration in every sip.
K Fusion
Have A Kalm Day
We know staying Zen is harder than it looks. That's why we set out to make it easier. Transform into a Kalm state of mind with our unique, discreet, precision dose products that deliver predictable, balanced elevation. Maintain your mellow and balance your day with our Kalming, low dose chewable tablets.
InHouse Cannabis
Offering versatile, high-quality cannabis products at a way nice price
There's something for everyone here, whether it be hand-grown flower, roll-your-own packs with papers & ground flower, or vapes and gummies available in unique cannabinoid ratios and tasty flavors. Enjoy something great without breaking the bank. From our house to yours - cheers!


Panacea
Recreational + Medical Dispensary
Panacea Wellness is a state-of-the-art, regulatory-compliant recreational and medical dispensary brand with current and future locations in Massachusetts and more.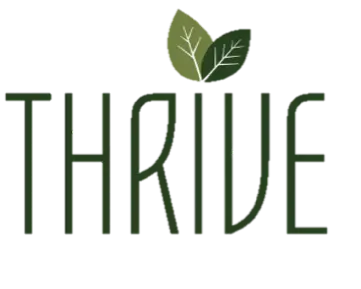 Thrive Dispensary
Illinois Dispensary Chain
Thrive is a Marimed-owned dispensary brand. Thrive leverages Marimed's technology stack, products and best practices in its four Illinois dispensaries.

First State Compassion
Delaware Dispensary Chain
First State Compassion operates two medical dispensaries in Lewes and Wilmington, DE as well as two state-of-the-art, regulatory-compliant cultivation facilities.
We utilize partner products and innovation and support it with our diverse and global network.
Helping each other grow thorough capital investments and operational efficiencies.

OUR HISTORY
Early Pioneers
iRollie was acquired by MariMed in 2018, growing an in-house ability to develop, improve and effectively market new and existing brands through customized packaging and material sourcing.